Growing Nutrient Packed Foods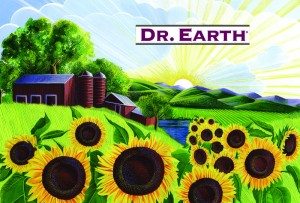 Nothing provides more nutrient packed produce than home grown fruits and vegetables. This is especially true for those organic gardeners that practice thoughtful methods of nutritive rich treatments in the form of organic fertilizers, soils and composts. No one cares more about your health than you do, therefore it is logical that if you treat the soil as a nutrient supply station for the plants grown in it, those plants will be able to absorb the maximum amount of applied nutrients and transfer them to us in the form phytonutrients, antioxidants, vitamins, and minerals. When grown at home in hearty soil, plants will have more nutrients available for absorption and as a result be able to synthesize more phytonutrients, vitamins, and minerals. The nutrients we absorb will render their health properties to more useful results like digestion, anti-aging, immunity, energy and all around better health, not to mention, because our produce contains a higher sugar content, they simply taste better.
Our backyard garden should be viewed as our "pharmacy" and our medicine cabinet. If we are able to grow as much healthy produce as we possibly can, we can provide great sustenance for our body to absorb. Many things will happen as we grow our own food, we will be more attentive to our health naturally, simply because we are carefully attending to these treatments that we chose.
In terms of finances, it also makes great sense. If we could cut out the middle man that handles our produce, we could save a lot of money that is spent at the grocery store goes to produce, especially fresh and organic produce. What better way to achieve nutrient-rich food while avoiding mark up costs than to grow it yourself. You won't have to worry about what pesticides, fungicides, fertilizers, or other treatments that went into your produce. You'll know exactly what went into it, when it was harvested and how it was transported to your dinner table. Understandably, most folks don't have time to grow their entire diet in their garden, so why not pick out the more expensive things to cultivate like:  snow peas, bell peppers, berries, exotic fruits and herbs?.I like doing this because I can grow what I want, this way, when I go down the produce aisle at the market, I can purchase the less expensive produce I did not grow. There is a double benefit here; you get to save hundreds of dollars on produce processing costs while gaining fresher and more nutrient rich foods.
We all want to support the Environment. The more food grown in our back yards, the less food has to be shipped across the country. Shipping is responsible for a lot of environmental damage. No waste is produced in carrying food inside from the back yard, except for a few extra calories. Not only that, but the remains in the food can be composted and used to grow more food!. Also, when choosing to use fewer chemicals, fewer toxins will enter the atmosphere and leech through to our water supply.
Here's to your health!
Milo Lou Shammas
Founder & Formulator
Dr. Earth, Inc.