Art Packer
As I write this article on March 13th, the unseasonably warm weather this past week (70 degrees) has given rise again to the excitement I have kept pent up all winter anxiously awaiting this SPRING season.
While touring many of our nearby growers from the Avon, Huron and Lake county areas of Ohio last fall, I again, as in the past, had the wonderful pleasure of seeing so many new plant introductions as well as all of your favorites that were just magnificent.  We will be carrying most of these this spring.   Our spring orders of trees, flowering shrubs, evergreens and perennials were all confirmed last fall by our growers and will start arriving approximately April 15th weather permitting.  We will be carrying over 200 varieties of trees, shrubs and evergreens plus a perennial selection that will be endless.
In addition, as we approach the warmer weather in May when temperatures are favorable for annuals, vegetables, herbs, hanging baskets & container gardens, we will have a selection that will knock your socks off.
We have made a lot of new changes to the Garden Center Department.  Stop by and see us soon.  You won't be sorry.
_____________________________________________________________________________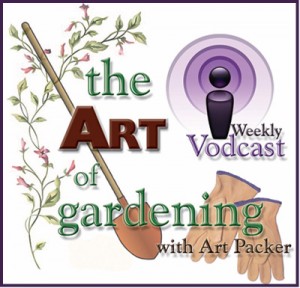 Join us for a fun, informative and unique Vodcasts (Podcast video) featuring Art Packer. Art will explore different gardening topics every week from pruning to proper tree planting.
Send us your questions and your yard could end up on an episode of "the Art of gardening". To submit questions, click here
_____________________________________________________________________________