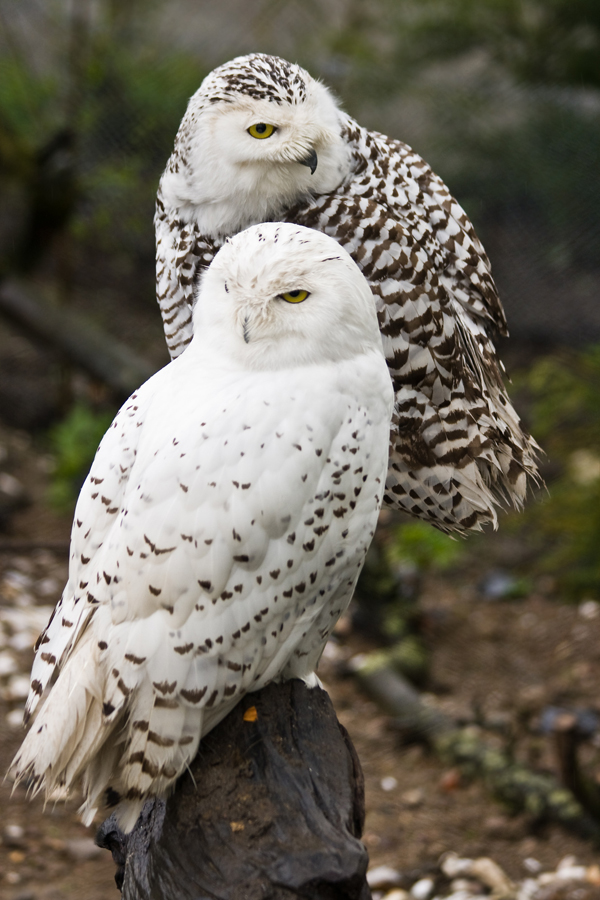 A rare treat for Ohio residents is to see a snowy owl, also known as the Arctic, great white, and ghost owl. A shortage of lemmings and voles in the owl's arctic home can drive these nomad hunters as far south as Ohio in search of food. Snowy owls can be seen in the dead of winter mostly along the Lake Erie shorelines such as Burke Lakefront Airport in Cleveland. If you make you way to Burke Lakefront this winter, be sure to keep an eye out for these beautiful migrants!
Young male Snowy Owls are barred with dark brown and get whiter as they get older. Females keep some dark markings throughout their lives. Young males tend to have a white bib, a white back of the head, and fewer rows of bars on the tail than females. Although the darkest males and the palest females are nearly alike in color, the whitest birds are always males and the most heavily barred ones are always females. Some old males can be nearly pure white.
Cool Fact: The Snowy Owl can be found represented in cave paintings in Europe!
Listen to the Snowy Owl on Cornell Lab of Ornithology