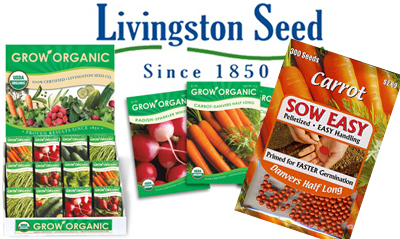 Planting a seed and watching the plant grow and become full grown is a fun and exciting experience, but the process of planting the seeds can be extremely frustrating. Tiny seeds, such as the ones of carrots and lettuce, can be difficult to sow into the soil with the correct spacing between due to their size and irregular shape. Seed companies have begun to pellet the seed to make planting more easy and enjoyable.
Pelleted seeds are coated with a strong material to make them more uniform in shape as well as larger in size. "Sow Easy" seeds come coated in diatomaceous earth. Diatomaceous earth is an all organic material made from fossilized hard shelled algae. The process of pelleting a seed does not harm the seed or make the plant any less successful. The coating material, colored with natural food coloring, creates a seed that can be planted with ease.
When planting the pelleted seeds, follow the directions on the back of the seed package and plant the same way you would a regular seed. The key is to make sure to keep the soil moist during the germination period. This will assist in dissolving the pelleted coating and allow oxygen for the germination.
"Sow Easy" seeds, created by the company "Livingston Seeds", come in many different varieties. You can choose from vegetables, flowers and herbs and each package has a clear window where you can see the colorful seeds!
Try "Sow Easy" seeds this year and see how enjoyable and easy planting your own plant can be!
by Alexander Bair