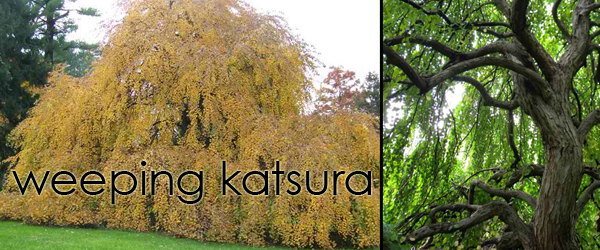 A truly graceful and artistic tree that is overwhelming in overall attractiveness. Its heart shaped leaves emerge in spring a beautiful reddish purple gradually changing to bluish green in summer and in autumn, all the splendor that is fall, its leaves turn to shades of orange, apricot and yellow.
It grows to a height of 15-25' with a spread of 10-15'.
Place in full sun or light shade in moist, well-drained soil with plenty of organic matter. This tree is a heavy drinker especially in its early years. Don't be afraid to water.
(We recommend a mix of Garden Magic Topsoil, Garden Magic Compost and Manure, and Pine Bark Mulch.)
We choose our Plants of the Week for their:
Uniqueness
Hardiness
Rareness
Easiness of Growing
Forever Changing Seasonal Colors
Resistance to Insects and Disease
Low Maintenance
Did you know that all of our plants are locally grown right here in Northeast Ohio?