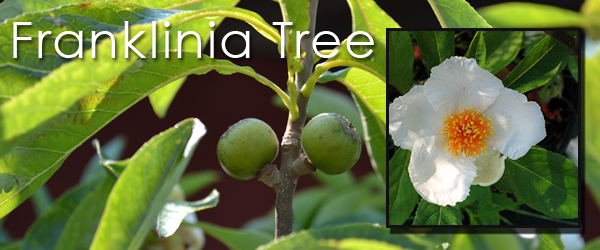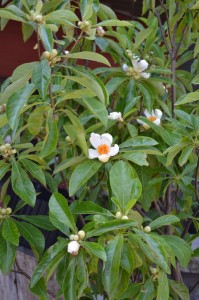 What's so awesome about shopping at The Rock Pile? We don't just carry the "must-haves" when it comes to plants, we look for the "hardly-can-finds".
This week's Plant of the Week is the Franklinia Tree.
The shiny dark green foliage is a perfect foil for the large white camellia-like flowers from August through October. In Autumn, the foliage turns to shades of red and maroon. This handsome, small specimen tree deserves a prominent place in any garden.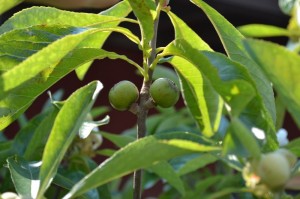 Named after Benjamin Franklin, it has not been found in the wild since 1790, possibly because squirrels mistake it's seed capsules for acorns and store them for food. Other suspected causes for its disappearance from the wild are fires, floods and overcollection.
It grows to a height of 15-20′ with a spread of 10-15′.
Place in full sun or light shade in moist, well-drained soil with plenty of organic matter. (We recommend a mix of Garden Magic Topsoil, Garden Magic Manure and Pine Bark Mulch.)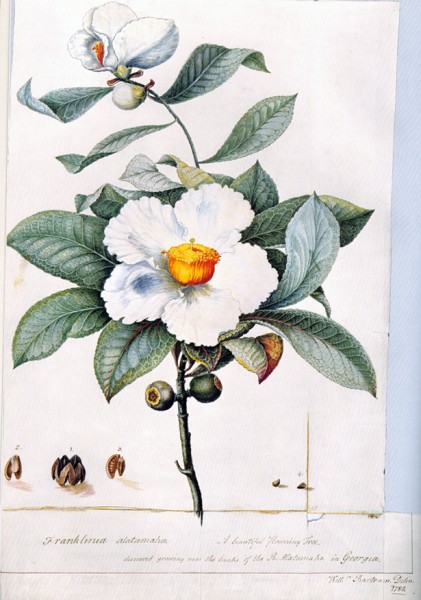 History:
Originally found in Georgia by William and John Bertram, brother botanists from Philadelphia, in 1765, the Franklinia tree was named after their father's good friend, Ben Franklin.
_________________________________________________________________________________
We choose our Plants of the Week for their:
Uniqueness
Hardiness
Rareness
Easiness of Growing
Forever Changing Seasonal Colors
Resistance to Insects and Disease
Low Maintenance
Did you know that all of our plants are locally grown right here in Northeast Ohio?