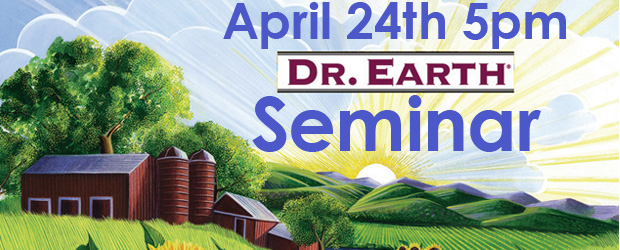 "The nutrition your fruits and vegetables provide for you is only as good as the nutrition you provide for you soil." -Milo Lou Shammas
From the root of organic integrity, sprouts Dr. Earth. Featuring organic innovation for the home gardener.
Learn more on April 24th at 5pm!
Registration helpful but not necessary.  Register below!
________________________________________________________________________________________________________________________________