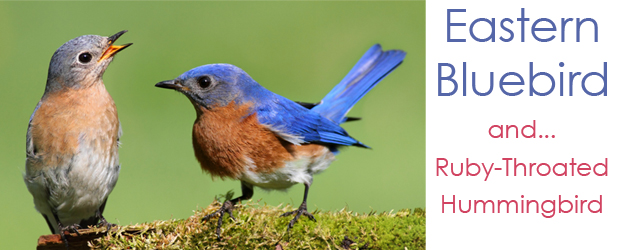 Summer Birds… there is nothing else like them.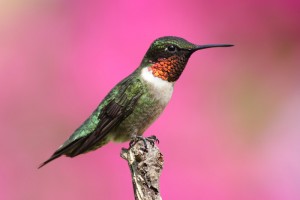 Two of our favorites include the nectar loving Ruby-Throated Hummingbird and the Eastern Bluebird.  The Ruby-Throated Hummingbird beats its wings about 53 times a second!  With all that fluttering, its no wonder these little guys love nectar.  They need that sugary goodness to boost their energy.  Feeders and flower gardens are great ways to attract The Ruby-Throated Hummingbirds, and some people turn their yards into buzzing clouds of them each summer. Enjoy them while they're around; by early fall they're bound for Central America, with many crossing the Gulf of Mexico in a single flight.
The Eastern Bluebird is not an easy bird to attract to every backyard. These birds will not eat seed, instead they have a diet of insects and berries. To get these beauties to appear at your feeding station, offer meal worms!  And even offering meal worms may not be enough to get bluebirds to come to your backyard.  Habitat and nesting availability are major factors in bluebird visits.  Keep a look out for these beautiful bluebirds and for more information about these fantastic summer visitors, check out this great site we found Click Here.
Podcast: Play in new window